When we look for gift ideas either for each other or people who appreciate travel we want to make sure it's three things: 1) unique, 2) practical and 3) something no one else has gotten for them before. We know things like luggage tags, passport holders, scratch off geographical maps and customized toiletry bags are all great gifts. But we've curated a list of the most unique travel gift ideas we have come across to present wonderful options of what to give the travel lover(s) in your life.
1. The Best Sleep Mask: nodpod
The times we have a problem sleeping are when we can't block out the light. Whether we have to sleep during off hours (our sympathy goes out to night shift workers who have to sleep during the day) or on an airplane, we want to block out the light when it's sleep time. Or even if we're traveling to somewhere like Norway during the summer when they have the midnight sun and it never gets completely dark: we need to signal to our bodies it's bedtime with darkness.
We came across the nodpod on an Instagram ad. And we had to try them for ourselves. I guess Instagram is listening because we were talking about needing a solution to block out our apartment building's outdoor lights that go on at night. And voila: the weighted eye mask appeared and answered our prayer.
They're $32 each and worth every penny. They also fold up nicely to pack into your carry on or store under your pillow whether you're traveling or home. It has two different fabrics on either side: One side is a smooth fuzzy material and the other is a jersey so you have options for what you want to feel against your face. Want a choice of colors? They have 9! Of course we went with grey for Mikkel and black for Dan. (Because our home is basically those two colors with bright color accents (like the blue throw pillows in the photos we took) her and there.)
The founder of nodpod, Melissa (yay female owned small businesses!), said she, "…discovered the clinical phenomenon of Deep Touch Pressure – the science of applying gentle pressure to your body to relieve stress and anxiety while promoting deep, restful sleep." And herein lays just one beautiful thing about the product. The slight weight of it is so soothing it helps you fall asleep.
You can either lay the nodpod flat against your face and let it spill onto the pillow. Or you can loop it around your head and fasten it through a loop on in the mask, which is better if you're falling asleep upright, like on an airplane.
We also adore that it doesn't have any annoying elastic straps and you can freeze it if you like a cold sleep mask to relax. And you can wash it on a gentle cycle in a garment bag to clean it. Easy peasy! It's a luxury sleep mask you can afford and you will L-O-V-E.
Price point: $42
2. Personalized Chopsticks
Mikkel has a small obsession with Japan. This includes anything Japanese from the actual country, to the culture to the food! And using chopsticks brings us closer to Asia no matter where we are in the world, especially at home. If we get take out sushi, make a salad, cook dumplings: we use chopsticks.
Our friends got us one of the most amazing gifts we've ever received: personalized chopsticks with our names lasered into them. They're available on Etsy at Chop Chopsticks.
Price point: under $20

3. Cabin Zero Backpacks
If you follow us on our website or social media, Instagram especially, it's no surprise we're obsessed with our Cabin Zero carry-on backpacks. So much so we've raved about them on our site in depth. We can't recommend this amazing gift enough. It was last years, and years, possibly a lifetime. And your traveling gift-receiver (whether yourself, a friend or family member) will be so grateful I can't imagine you won't receive praise, thanks and hugs and kisses for the gift!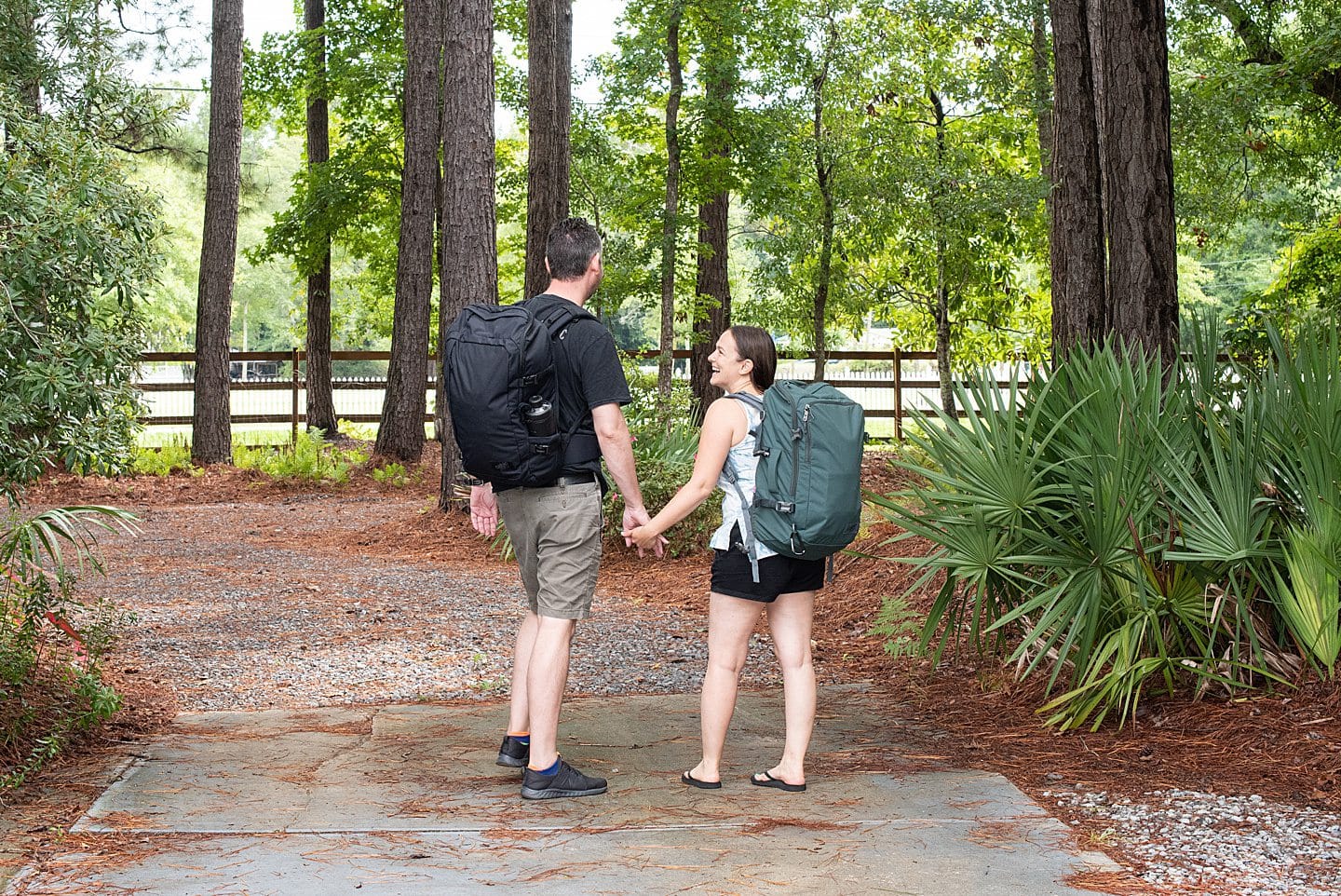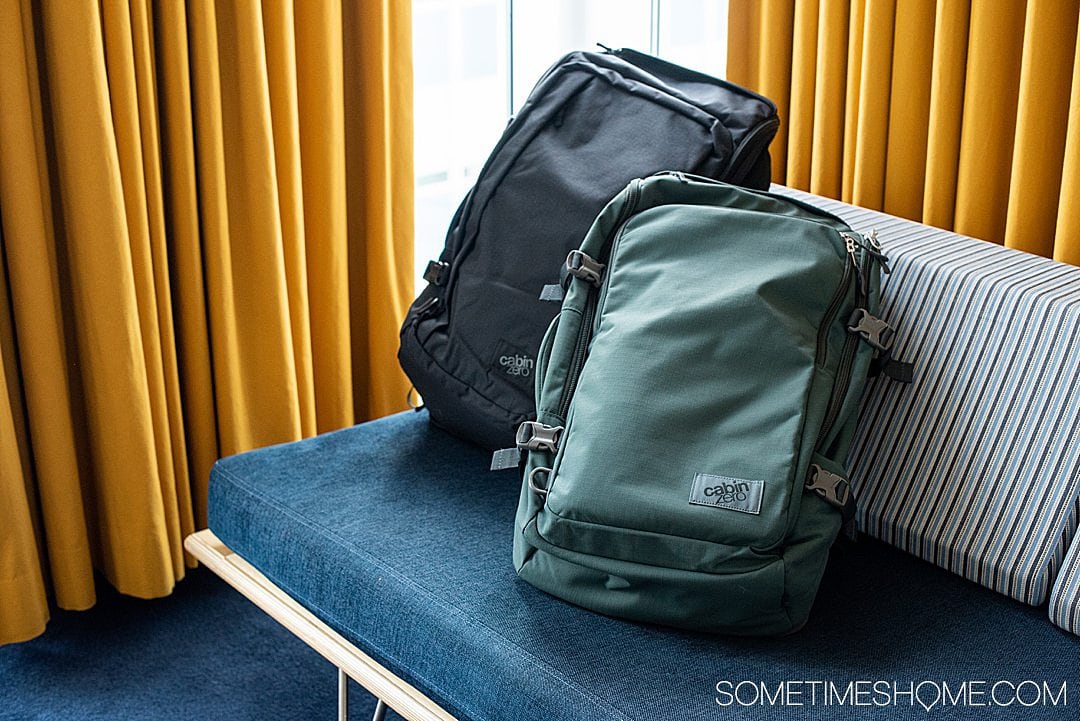 We love that they come in a variety of great colors and the backpacks we have are below $150, which beats a lot of the competition. If you're interested in something perhaps a little less expensive
Price point: varies based on the bag you select but anywhere from 
4. Skyroam Travel WiFi Hotspot
I'm not sure how we lived without our Skyroam travel hotspot for so many trips. Life would have been so much easier if we purchased one years ago. You know what they say, though – better late than never! Don't delay – purchase one for yourself or your travel loving friend or family member ASAP!
It's an incredible way to connect smartly for a low cost, low hassle while abroad. We've reviewed ours extensively and love it so much – buying one was the best idea we've ever had to access WiFi abroad.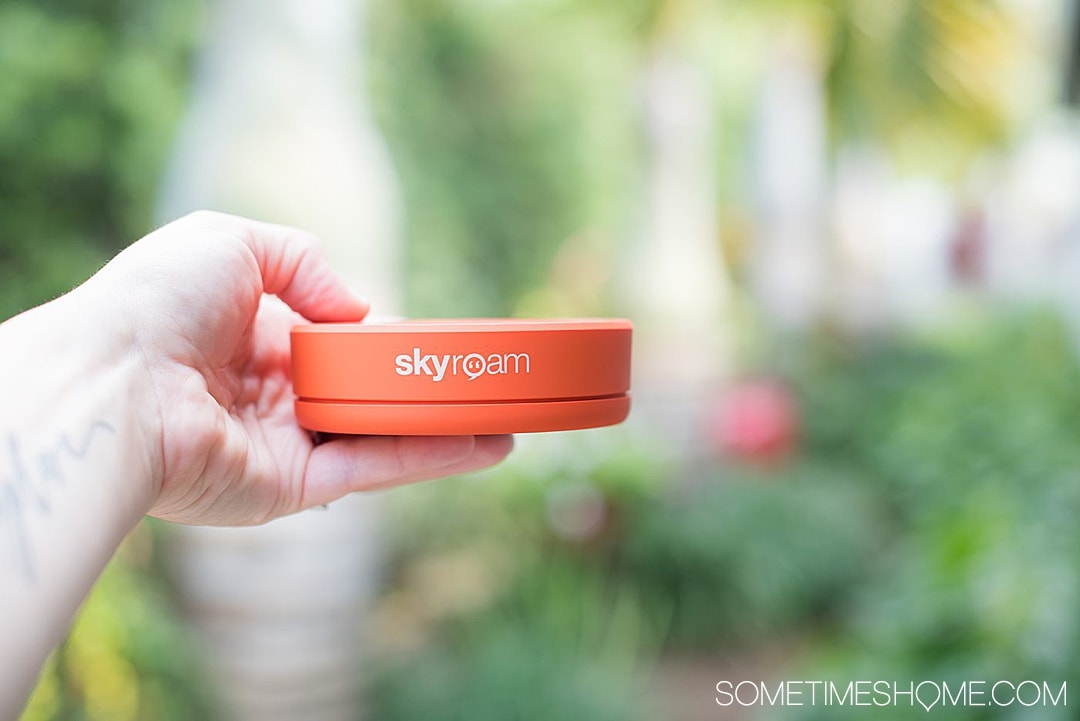 Price point: two options for the device, $89 to $179. Limited accessories available, including an additional cord and carrying case, starting at $12.99. Day Passes/data are also a great gift (only work with Skyroam) for $8.99 and up.
5. Packing Cubes
When my sister was discussing how disorganized she felt her kids stuff was – whether packing for vacation or a bag for the neighborhood pool – I said, "Why not buy packing cubes?" I think they changed her life!
Of course, no surprise here, we also love the set of three black cubes with Okoban tracking tags from Cabin Zero. And while you're there grab a great deal on a travel, carry-on sized backpack! Eagle Creek has so many different sizes and shapes of cubes as well.
Price point: approximately $9 to $55, depending on individual cubes you buy or sets, style and colors. 
6. Unique Travel Gifts for Him and Her: Jewelry Holders
The easiest way for us to change up our looks on vacation, especially if we're washing clothes and wearing the same outfits again and again, is to accessorize. For me it's jewelry like earrings and necklaces and for Dan it's watches.
Travel Jewelry Case for Her:
This Mark and Graham Jewelry Travel Case is the perfect solution for my travel jewelry needs. I've actually been eyeing it for a while! And I think anything is extra special with a monogram on it. If you're looking for a travel case for odds and ends or toiletries and jewelry case their Dual Travel Organizer will knock your socks off; it's a jewelry case on the bottom with a zippered compartment on the top for lotions, contacts, glasses, and whatever you want to throw into it!
Price point: $49 (petite), $69 (small), $99 (medium) and $149 (large). The Dual Travel Organizer is $89. For an extra $10 get it personalized, which we highly recommend. 
Travel Jewelry Case for Him: 
Dan's only passion for jewelry is for watches. He loves his watches. And when he travels he wants to make sure they're protected but, since he doesn't currently have a way to travel with them, he only wears one per trip. That's why I'm eyeing this Travel Watch Roll from Mark and Graham for him. In black, of course, his favorite "color." But the camel color is so nice too!  There's even a hidden compartment inside for collar stays or cufflinks – or as I like to imagine, watch tools.
I've seen cases to travel with a pair of sunglasses and perhaps a tie too, paired with watch compartments. But Dan doesn't wear ties and he has a glasses case so this is perfect for him and compact.
Price point: $119, includes free monogramming 
Note: we make having carry-on luggage a priority, which is why we love our Cabin Zero backpacks. But previously, before we had these backpacks, we'd have to check our luggage sometimes. We always make sure our jewelry and valuables are in whatever bag we carry on despite the rare case we need to check a bag. Don't check your jewelry!
7. Reusable Drink Portable Straws 
My friend Julie of The Little Kitchen told me about reusable drinks straws from the GIR (Get It Right) company, I immediately bought some. I have two sets of the 2-pack in fact. They're SO easy to clean and use. The carrying case is feather weight and clips onto my keychain. I travel with these locally and internationally, including going to restaurants to eat while we're home. They are also great stocking stuffers! We love that we're contributing to saving the environment by not using plastic straws anymore.
Price point: $12.99 to $29.99 depending on the set you get (2-pack, 5-pack or 10-pack)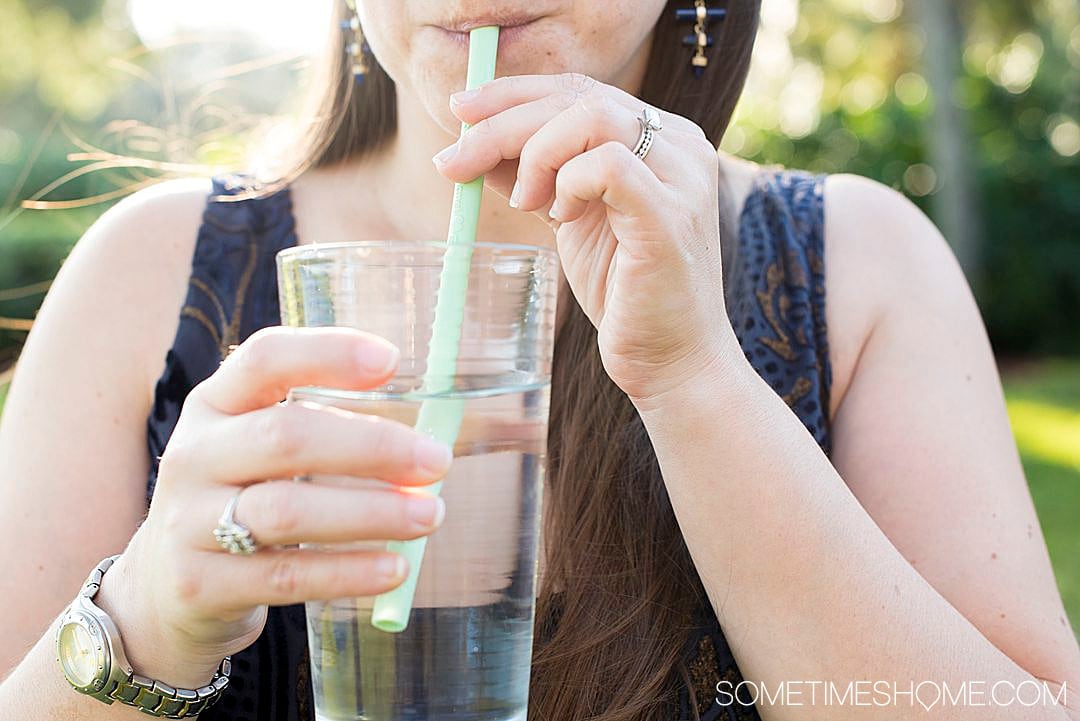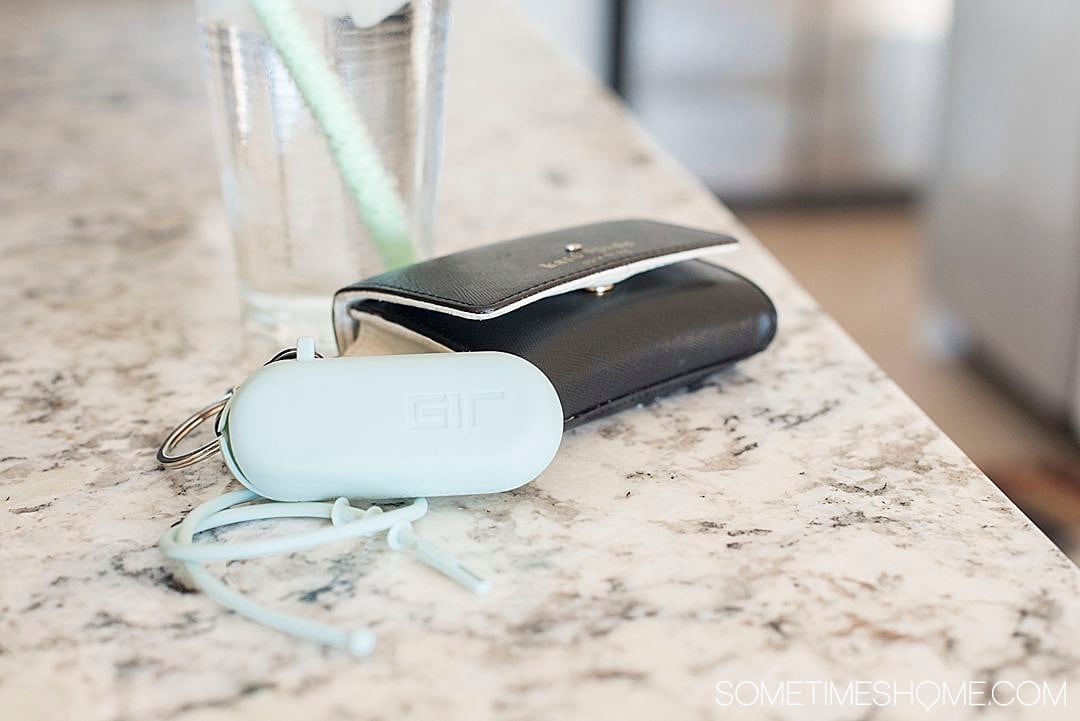 8. Travel Tube Blankets
How genius is this idea? Etsy shop owner Carlyn Hooyer brings you convertible, wearable blankets that also serve as scarfs, shawls and even dresses if you're feelin' it! They come in a variety of colors. We're impartial to the neutral options because they will match everything!
With airlines providing less and less these days to competitively price flights for travelers one of the first things to not be offered is blankets. And we can all agree some flights are CHILLY with that airplane air pumping! I know I've wished for a blanket on more than one occasion, especially longer flights that don't provide them. Not only does this easily solve that problem but you can fashionably wear it at your destination and at home.
It's also the perfect scarf to wear to the beach during off season months when the chill from the water can be a little much to bear.
Price point: $40 to $175, depending on the fabric you choose. A majority of them cost around $50.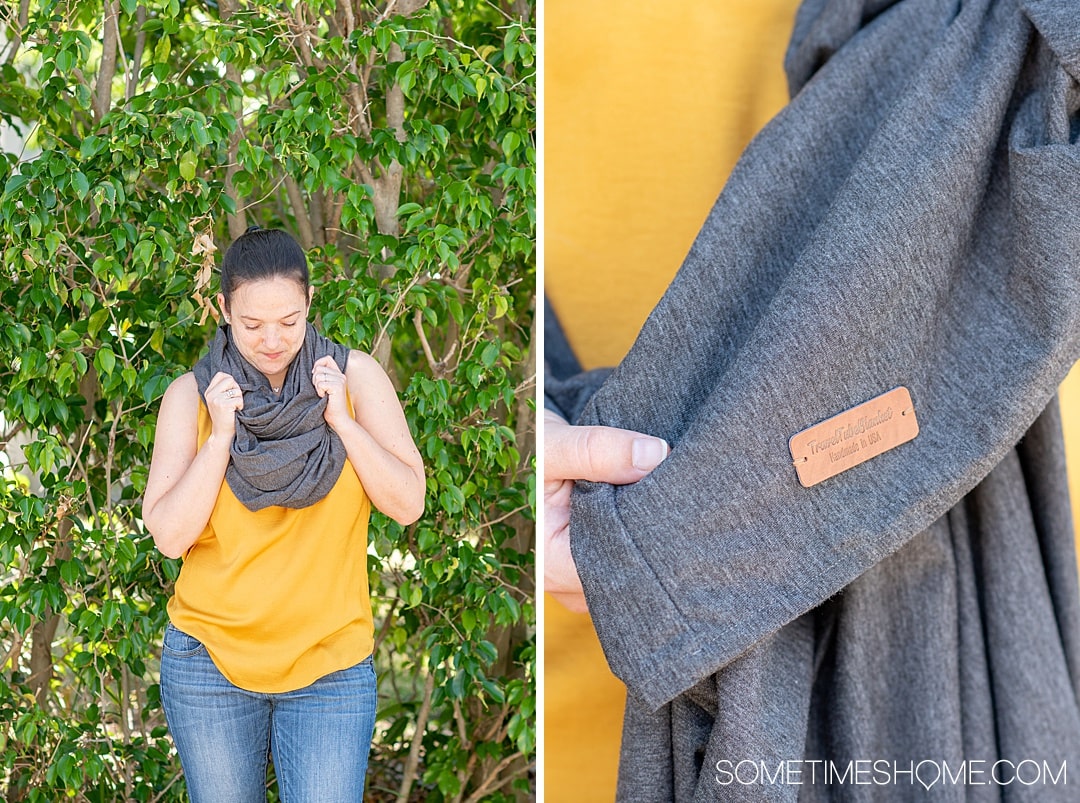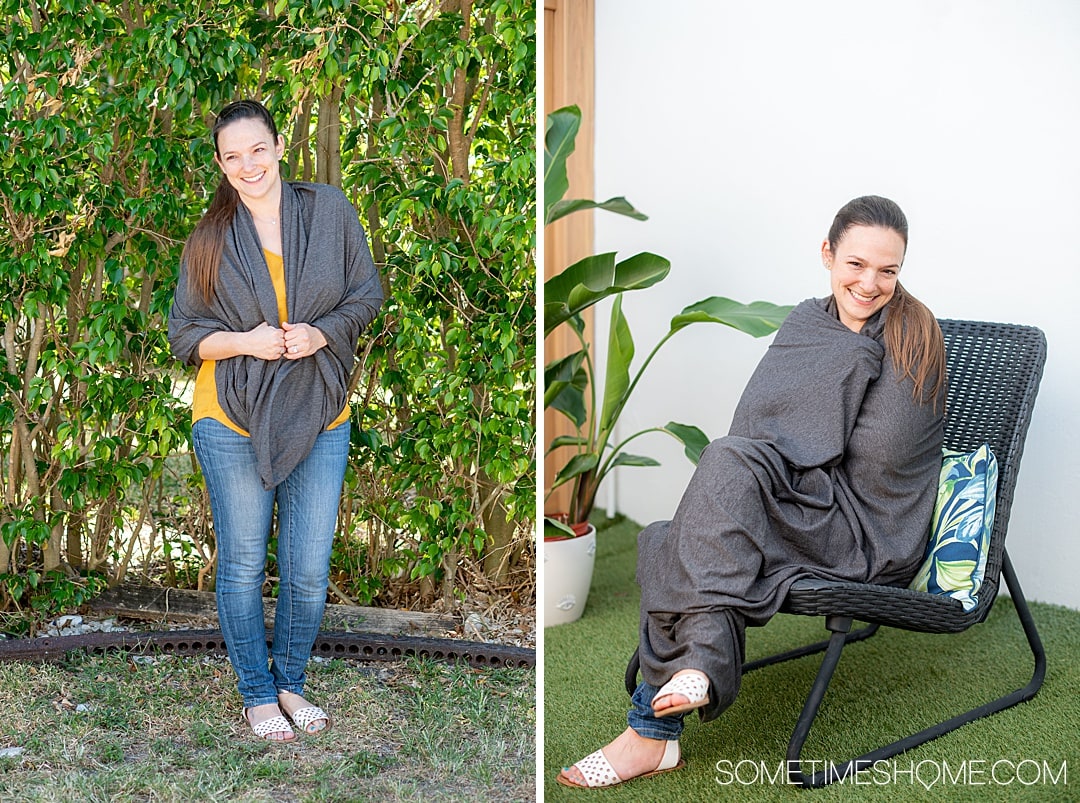 9. Camera Bag Insert
I'm a full time photographer so I don't go anywhere without my professional DSLR camera. I want to be fashionable and inconspicuous with it though. There's few things dumber than traveling around a foreign country with an expensive camera on you. Nothing says "rob me" like that!
Being under the radar with what I am carrying around is imperative. I have a camera bag insert I use EVERY trip. It fits into a fashionable purse or a backpack and I can fit my camera body, two lenses, extra SD cards and an extra battery in it. It's an essential in with our minimum travel photography gear when we go on vacations.
The Tenba BYOB 10 is the perfect size for this. There's also one bigger and one small (the Tenba BYOB 9 and Tenba BYOB 13) but the 10 is the perfect size for versatility. It has a zip closure and several pockets to store accessories and wires and cords.
Note: the one pictured is by Crumpler but no longer available. But research, I recommend the above option.
Price point: $50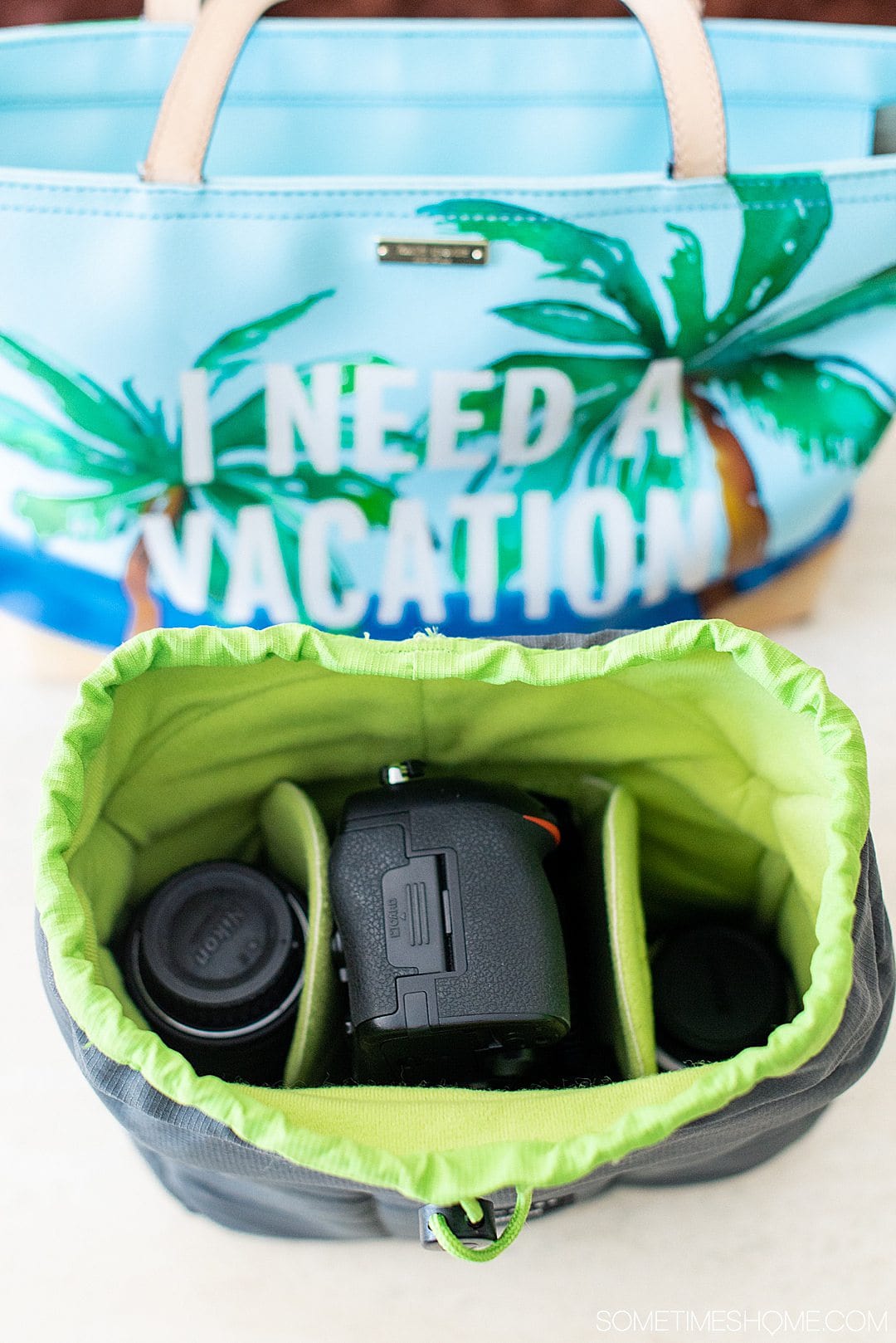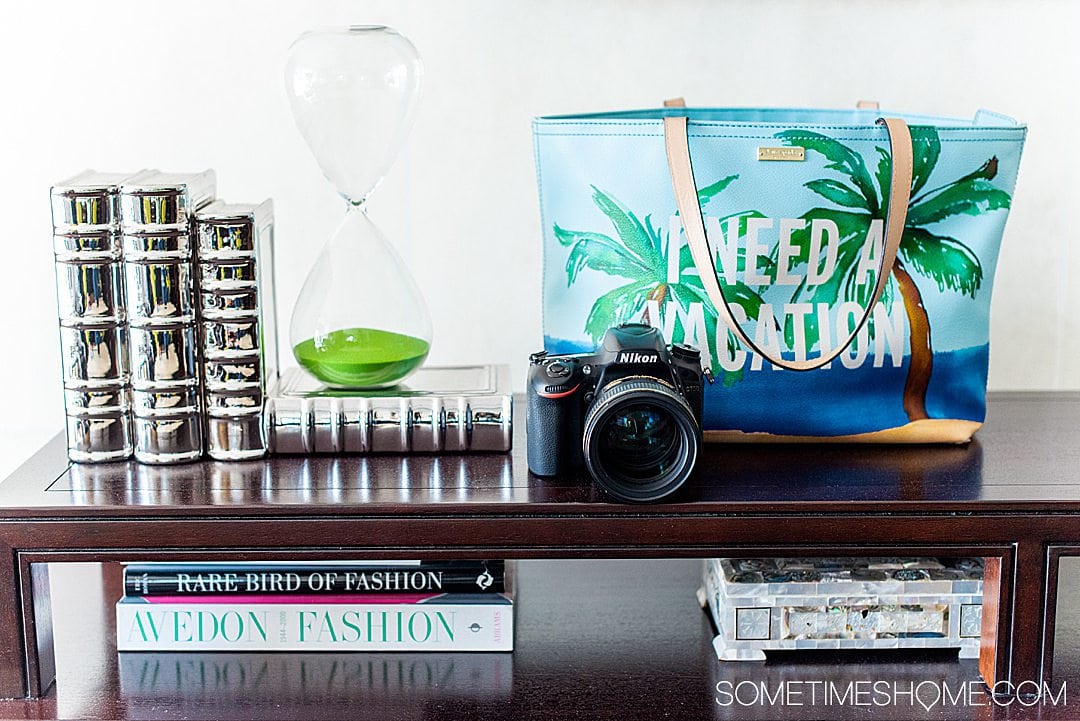 10. Surprise Trips
If you love the idea of a trip but don't have time to plan one – or have someone close to you in your life that you know could use one and needs a little urging, there are two fabulous vacation planning ideas we think are truly unique.
Weekend Travel Box: 
I was so intrigued The Weekend Travel Box when it came across my radar from a mutual friend of the owner, Ashley, who started the company. She had so many people asking her to help plan trips a light bulb went off: why not have a few travel box options for getaways that would have goodies and an itinerary to help people travel?
Each Weekend Travel Box contains:
Personalized, stress free itinerary accessible through the free Trip Plans app
5 handpicked products themed for your weekend
Stress-free vacation
Themes include birthday weekend, staycations, bachelorette parties and more.
Price point: $175 per box (does not include hotels and flights, if applicable)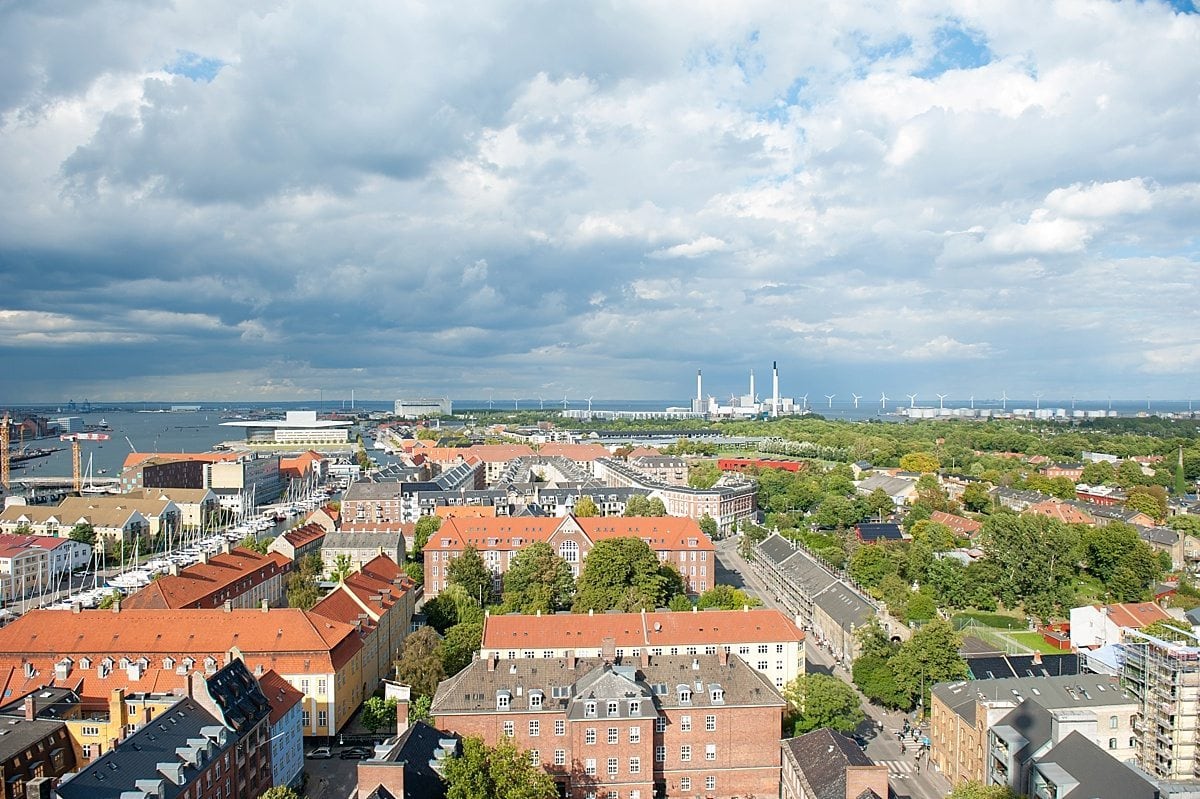 Whisked Away: 
Feeling like you want to gift your partner or travel buddy a gift but not sure where? Or gift yourself a getaway? (Isn't buying ourselves trips often the best present?) In comes Whisked Away!
You can book a trip in just TEN MINUTES by doing the following:
Choose your travel dates and region, including Latin America, North American and Europe
Fill out a quick survey
Enter payment info
That's it! People have been surprised by trips to Copenhagen, Aruba, Ireland, San Diego, Sedona and beyond. I love surprises but Dan doesn't. For him, Whisked Away's option to pick the destination may work better. Then let them take it from there.
I love that there's an option for a payment plan if you want to work towards a trip, or gifting one too.
Price point: varies
Disclosure: This guide contains some paid product placement as well as affiliate links, which means we may earn a small commission if you click a link and proceed with a purchase. As an Amazon Associate I earn from qualifying purchases. We only recommend products or services we personally use and recommend.
Traveling soon? Also check out:
Let us know the best travel gift you've ever given or received in the comments below!